Today I'm continuing with the A-Z Blogging Challenge. This year I'm doing an A-Z of Colours. I'll be doing a variety of posts, including haikus and poems, arts and crafts, fashion and beauty, recipes and more!
For the letter 'S' I have chosen the colour
Scarlet
-a very bright shade of red. It's a colour often used in uniforms, royal dress and religious clothing.
Keep reading to discover the symbolism behind this colour, see my Polyvore creations and discover my recommended reads based on the colour scarlet!


Symbolism
Scarlet symbolises excitement, courage, force, passion, heat and joy. It's sometimes linked with war and revolution (eg. The French Revolution, Socialism, Communism, etc.) as it's the colour of danger, anger and blood. It's also associated with immorality and sin because it's one of the colours worn by "The Great Harlot" who also rides on a 'scarlet beast' in the Bible (Revelation 17:1-6). The colour is also linked with nobility, academia and royalty.
Complementary colour: Green
Plants and flowers: Scarlet pimpernel flower, red roses
Animals: Scarlet ibis, tanager birds, macaws
Foods: Tomatoes, red peppers, strawberries, chilli peppers, apples, cranberries
My Scarlet Polyvore Creations
Recommended Reads
Today I'd like to tell you about two awesome YA books, both of which are called Scarlet!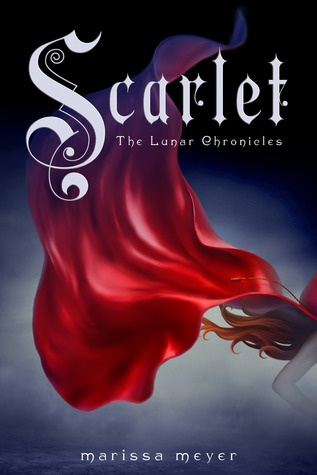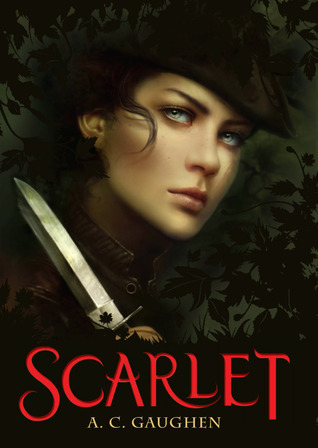 Scarlet by A. C Gaughen is a retelling of the Robin Hood legend, where the character of Will Scarlet is actually a girl posing as a boy and fighting alongside 'the Hood' and his band of merry men. It's a very exciting read with a mixture of action, mystery and romance.
Scarlet by Marissa Myer is the second book in The Lunar Chronicles series that follows the character of Cinder, a cyborg. The novel is a retelling of 'Little Red Riding Hood' and introduces a new character, Scarlet Benoit, who is searching for her missing grandmother. Along the way she encounters a wolf who is more than meets the eye…
Both books are definitely worth a read if you like edgy modern fairytales. You also might want to check out these books with scarlet covers
And Finally…
Do you remember this? If you do, your childhood was awesome.